Who is the Donald Trump-style billionaire on brink of power in Czech Republic?
A billionaire businessman dubbed the "Czech Trump" soars to victory in the polls, but critics consider him a danger to democracy.
Tuesday 24 October 2017 06:16, UK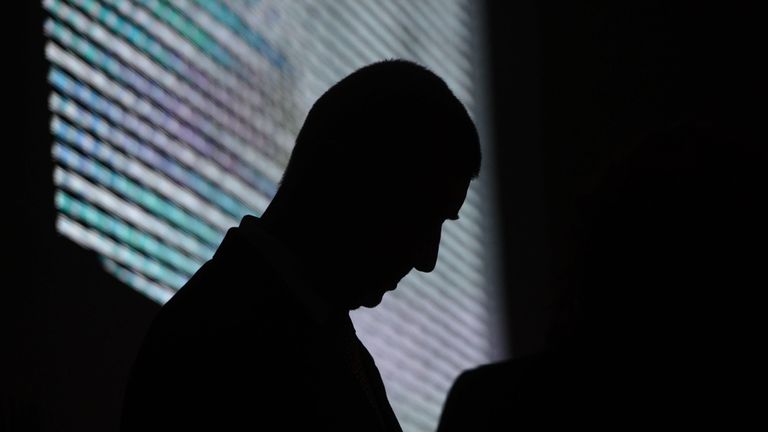 Billionaire entrepreneur Andrej Babis is on the brink of power in the Czech Republic after his anti-establishment party stormed to victory in the general election.
The 63-year-old leader of the ANO (Action for Dissatisfied Citizens) party has been dubbed the "Czech Trump" by some media outlets because of his business empire and populist leanings.
His pledges to put his own nation's interests above all else have drawn parallels with US President Donald Trump's slogan to "Make America Great Again".
The Slovakian-born chemicals, food and media tycoon, who campaigned on an anti-immigration platform, soared to victory in the polls despite facing criminal fraud charges.
He denies concealing ownership of one of his firms - farm and conference centre Stork Nest - a decade ago to receive a €2m EU subsidy meant for small businesses.
His Agrofert group, a conglomerate of more than 250 companies, is the largest private employer in the Czech Republic, with more than 34,000 staff.
He has been accused - and was recently cleared - of being a secret police agent during the Communist era in the former Czechoslovakia, and has faced allegations of having KGB connections.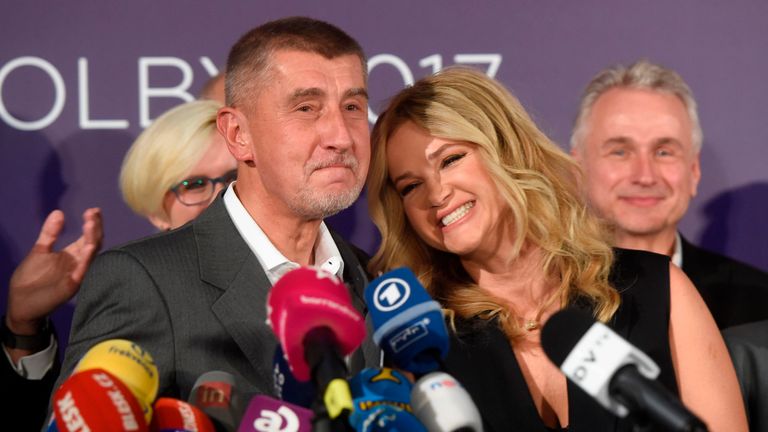 Critics consider him to be a danger to democracy because they fear his vast business and media empire could pose conflicts of interest.
He was replaced as finance minister in May following allegations of tax evasion and that he had influenced reporters working for media outlets he owned. He denies any wrongdoing.
The businessman-turned-politician is the country's second richest man and is worth an estimated $4bn.
He has two children with wife Monika, who is 20 years his junior, and two children from a previous marriage.
He entered Czech politics five years ago when he founded the ANO and has asserted he earned his billions "with honest work".
"I worked since age 15, delivered milk, unloaded parcels at the station, did decorating, built weekend houses, all to make money," he once reportedly said.
"I'm a wealthy man. I have made almost all of my dreams come true."
He has insisted his party is pro-European and is ready to take an active role in the European Union.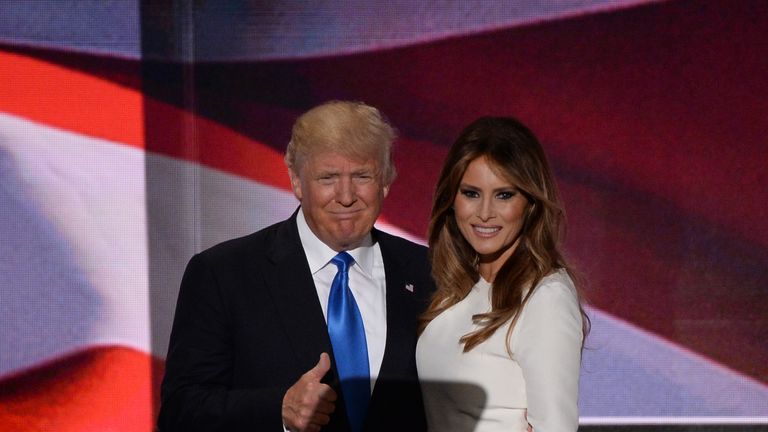 But he has denounced EU migrant quotas and is against deeper EU integration and adoption of the euro, raising concerns that he may join the ranks of eurosceptics Poland and Hungary on a collision course with the European Union.
The ANO won nearly 30% of the vote (78 parliament seats) - three times as much support as its closest rival, the eurosceptic right-wing ODS party, which raked in just over 11% (25 seats).
However, it did not win a majority.
Despite Czech President Milos Zeman's declaration at the weekend that he will be asking "pragmatist, not populist" Mr Babis to form the next government, the ANO may struggle to form a coalition government with any of the other parties.
Mr Babis has described the ANO as being "close to" the right-wing eurosceptic Civic Democrats (25 seats), parliamentary newcomers the anti-establishment Pirate Party (22 seats) and the far-right anti-Islam Freedom and Direct Democracy (SPD - 22 seats) backed by France's National Front.
The left-wing Social Democrats (CSSD), who head the outgoing coalition government, took a bruising, coming in sixth with 7.3% (15 seats) of the vote.
"If he's rejected by traditional parties refusing him as prime minister over his scandals, the question is whether Babis will address non-system parties and negotiate with SPD, the Communists, maybe Pirates," independent analyst Jiri Pehe said.